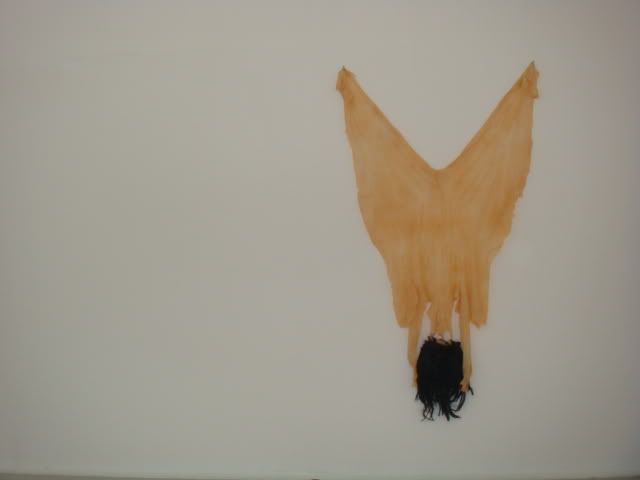 Shedding of the skin to allow for continued growth, my degree show piece, below is a close up of what the face looks like.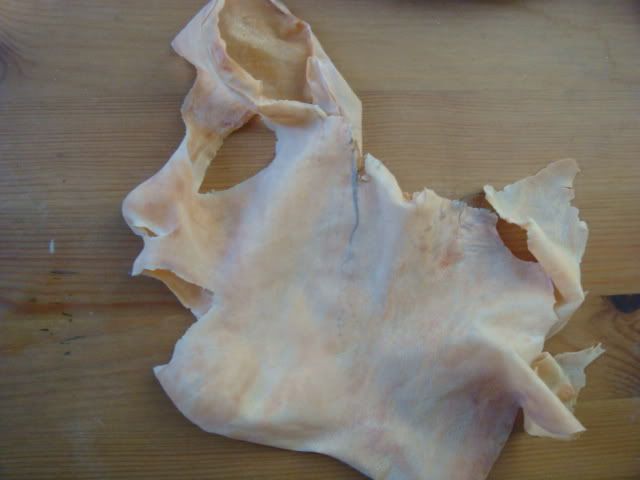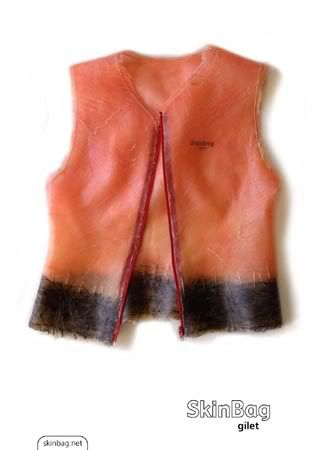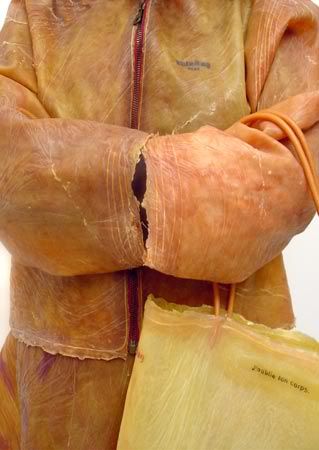 Oliver Goulet, Skin Bag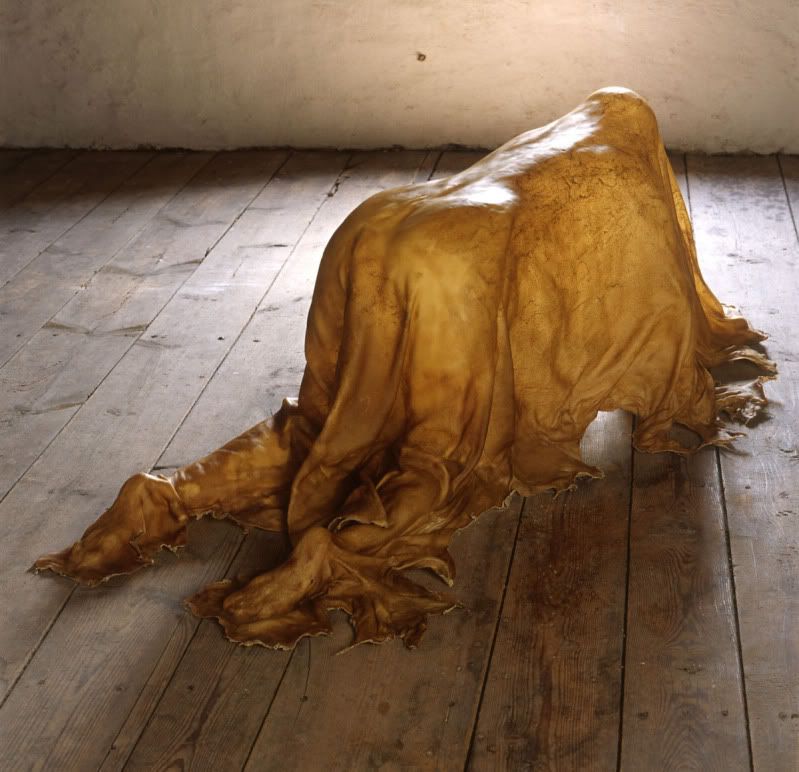 Janine Antoni, Saddle, 2000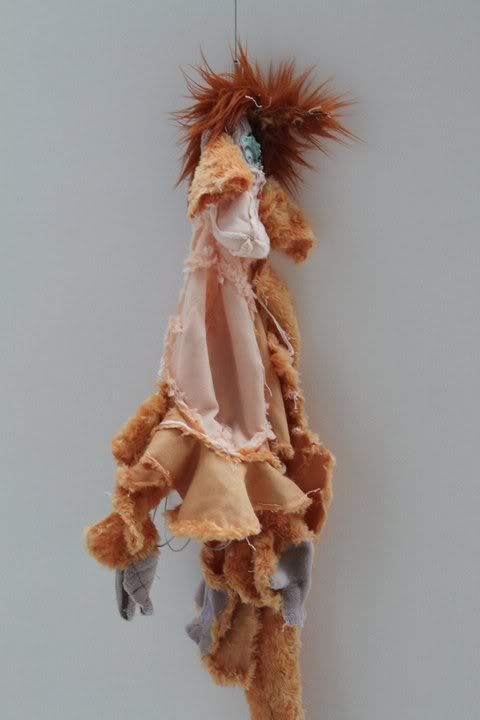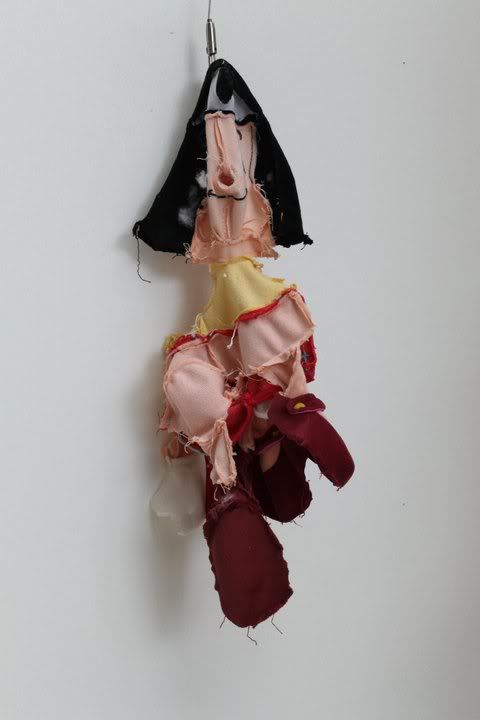 Charli Carver, You Make My Skin Crawl 2011
Flayed soft toys made for the Exertus exhibition at the Forum.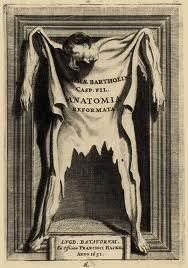 Frontispiece for Thomas Bartholin's Anatomia Reformata
Titian, Flaying of Marsyas 1575-76
Marsyas foolishly challenged Apollo to a music contest, both agreed the winner could punish the other however they liked, obviously Apollo won and had Marsyas taken to a cave and flayed alive, his skin was then nailed to a tree.
Thats what you get for challenging a God.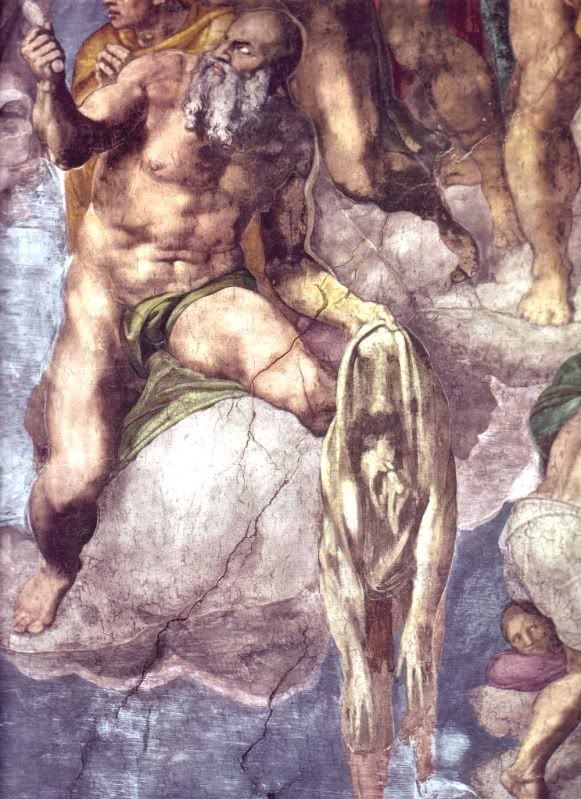 Michelangelo's, Last Judgement
 St Bartholomew displaying his own skin with the face of Michelangelo.